Below you will find the most complete and up-to-date library anywhere of studies done on the harmful effects of the Death Tax. The following studies have been authored by many of the most prominent economists in the country and we hope you find them useful. They are categorized by subject and author.
*Please Click below to read the most recent economic study on the Swedish Death Tax, which was abolished ten years ago. This is a study done by our friend Anders Ydstedt, a respected European public policy advisor owner at Scantech Strategy Advisors and Amanda Wollstad.
Ten Years Without the Swedish Inheritance Tax - December, 2015
EFFECT OF DEATH TAX ON JOBS AND THE ECONOMY
Studies by Dr. William Beach (Chief Economist of Senate Budget Committee, Majority)
1. Seven Reasons Why Congress Should Repeal, Not Fix, Death Tax
Author: Dr. Bill Beach
This paper analyzes how the Death Tax negatively effects job creation, punishes savings and investment and actually hurts minority and women business owners.
2. Time To Repeal Federal Death Taxes: The Nightmare of the American Dream
Author: Dr. Bill Beach
This paper analyzes the destructive nature of the Death Tax as well as demonstrating how the economic cost of the tax far outweighs the revenue it brings in.
3. The Case For Repealing the Estate Tax
Author : Dr. Bill Beach
This study provides a historical overview and analysis of the Death Tax, beginning with its origins as a barrier to wealth.
Studies by Dr. Patrick F. Fagan (Senior Director and Fellow, Family Research Council)
1. How The Death Tax Kills Small Businesses
Author: Patrick F. Fagan, PhD
This study illustrates the destructive harm the Death Tax has on American small businesses and the damage it does to the communities in which those businesses operate and have operated for generations.
2. Repealing Death Tax Will Create Jobs, Boost Economy
Author: Patrick F. Fagan, PhD and Palmer Schoening
Through economic analysis and cited studies, Patrick Fagan and Palmer Schoening show that 1.5 million jobs would be created by repealing the Death Tax.
Studies by Antony Davies, PhD (Associate Professor of Economics, Duquense University School of Business)
1. The Cost of Compromise: Impact of the 2011-2012 Estate Tax
Author: Antony Davies, PhD
This Study examines the impact that a raise in the Death Tax rate and lowering of the exemption would have on small businesses, farms and households.
2. Myths and Realities Surrounding the Estate Tax
Author: Antony Davies, PhD and Pavel Yakolev, PhD
This econmic study measures the macroeconomic effect of changes in state and federal Death Taxes
3. Why Family Businesses Matter
Author: Antony Davies, PhD
This paper examines the critical role family-owned businesses play in harvesting economic growth.
Studies by Professor Douglas Holtz-Eakin (Former Director of the Congressional Budget Office)
1. Changing Views of the Estate Tax: Implications for Legislative Options
Authors: Professor Douglas Holtz-Eakin and Cameron T. Smith
Professor Holtz-Eakin points out that "research has revised the traditional view of the estate tax as a benign act of social redistribution. It is now understood that the Death Tax recuces growth, employment and thwarts a higher standard of living."
2. Growth Consequences of Estate Tax Reform: Impact on Small and Family Businesses
Authors: Professor Douglas Holtz-Eakin and Cameron T. Smith
This study examines the impact of how increases in the Death Tax hurt small and family businesses.
3. Estate Taxes, Life Insurance and Small Businesses
Author: Douglas Holtz-Eakin
This study examines the ramifications of the life-insurance industry on business owners looking to protect themselves from the Death Tax.
4. Distortion Costs of Taxing Wealth Accumulation: Income Versus Estate Taxes
Authors: Douglas Holtz-Eakin and Donald Marples
Studies by Curtis Dubay (Research Fellow, Tax and Economic Policy Heritage Foundation)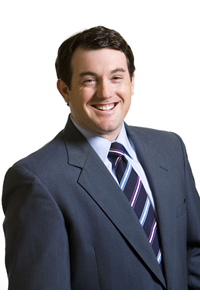 1. The Economic Case Against the Death Tax
Author: Curtis Dubay
This study examines how the Death Tax is an economic impediment to job growth and lowers wages as well as discouraging savings and investments.
Studies by Professor Edward J. McCaffrey (Tax and Law Professor, California Institute of Technology)
1. "Grave Robbers" : The Moral Case Against the Death Tax
Author: Ed McCaffrey
Noted liberal professor Ed McCaffrey conducts a policy analysis on why the Death Tax actually fails to produce the amount of federal tax revenue that it's supporters claim.
JOINT ECONOMIC STUDIES ON THE IMPACT OF THE DEATH TAX
1. Joint Economic Committee: Cost and Consequences of the Federal Estate Tax (July, 2012)
The costs of the Death Tax include dissolution of family businesses, slower growth of capitol stock and lower GDP and income.
2. Joint Economic Committee: Costs and Consequences of the Federal Estate Tax (May, 2006)
This study shows that the Death Tax has reduced capitol stock in the economy by $847 billion. Repeal would not effect wealth or income equality, and would have only modest, if any impact on charitable giving.
THE EFFECTS OF THE DEATH TAX ON THE FEDERAL BUDGET
Studies by Stephen J. Entin (Senior Fellow, Tax Foundation)
1. Estate Taxes, Deficits and Budget Implications
Author: Stephen J. Entin
Economist Steve Entin shows that the Death Tax is "so destructive on investment and employment that it reduces federal revenue over time by eroding the tax base." He applies dynmaic scoring to other aspects of the gift and estate taxes to show the destructive effects of these taxes on the real economy and on federal revenues.
2. A Score of the Death Tax Repeal Permanency Act (April, 2011)
Author: Stephen J. Entin
Steve shows how Congress' means of predicting the results of tax changes is in great error and skews Congress away from pro-growth tax bills. He shows how Death Tax Repeal, if scored correctly, would be endorsed because of its economic benefits.
Author: Stephen J. Entin
Our friend Steve Entin shows that the Death Tax reduces labor productivity and wages. He states, "We estimate that eliminating the Death Tax would add about 1.1% to the private sector GDP. Restoring it would eradicate that gain. In today's terms, it would deprive us of $120 billion per year in lost income, on which the federal government would collect more than $35 billion in taxes. That is more than the current Death Tax brings in and more than the peak take in 2001.
Studies by Dan Clifton (Partner and Head of Research, Strategas)
1. Learning From History Part II: Estate Tax Repeal Will Have No Effect on the Budget Deficit
Dan Clifton shows that the models the Joint Committee on Taxation uses are wrong. Instead of resulting in major deficits, "the dynamic economic effects from repeal will be more than enough to cover the "cost" of repealing the Estate Tax".
STATE BY STATE STUDIES ON THE ECONOMIC EFFECTS OF THE DEATH TAX
Studies by Dr. Arthur Laffer (noted economist, academic and president of Laffer Associates)
1. The Economic Consequences of Tennessee's Estate and Gift Tax
Author: Dr. Arthur Laffer
Dr. Laffer finds that Tennessee's high estate and gift taxes contributed to it's negative economic growth and how by repealing it would lead to higher job creation.
Ocean State Policy Research Center
1. "Leaving Rhode Island" Policy Lessons From Rhode Island's Exodus of People and Money
This study shows the massive negative economic impact that Rhode Island's Death Tax has on its citizens and the subsequent migration of population to other states.
Connecticut Department of Revenue Services
1. Connecticut Estate Tax Study
This study analyzes the effects of Connecticut's Death Tax and how it actually decreased revenue brought in to the state government.
Regent Atlantic
1. Exodus on the Parkway: Are Taxes Driving Wealthy Residents Out of New Jersey?
This is a collaborative study done by the wealth and management group Regent Atlantic. Included in it is econommic data and testimonies from academics, lawyers, wealth advisors and former New Jersey State Assembly Members. It focuses on the continued migration of Garden State residents out of the state due to high taxes.
LIFE INSURANCE LOBBYING
1. Life Insurance Cash Cow: An Issue Brief on the Hidden Side of Estate Tax Lobbying
Authors: Tim Carney and Dick Patten
This study exposes the fact that the life insurance industry is the largest lobbying group to support the Death Tax. Why? Because they sell policies to help pay the Death Tax levies - in effect lobbying against the interests of their customers.
ADDITIONAL STUDIES
1. Death and Taxes: The Economics of the Federal Estate Tax
This study by the Tax Foundation shows that it is not the wealthy who bear the burden of the Death Tax, as the tax does little or nothing to redistribute wealth. The tax instead lowers federal revenues, and wastes billions of dollars in direct and indirect compliance costs.
2. How Do Americans Feel About Taxes Today?
The Tax Foundation's 2009 survey of U.S. attitudes on taxes, government spending and wealth distribution showed that the Death Tax was seen as the "least fair tax among all federal taxes." Two-thirds of U.S. adults (67%) say they favor complete elimination of the tax. Only 17% oppose repeal.
3. Impact of the Estate Tax on Small Businesses
Author: Adam Nicholson
This is a summary of studies that shows the devastating effects of the Death Tax on small businesses and the jobs they provide to their communities.
4. Public Opinion on Taxes: 1937 to Today
This comprehensive study of American's view of taxes through the decades finds that " in no instance does more than a tiny percentage of Americans say the amount of taxes they pay was too low".